SALMON TATAKI WITH SICHUAN GREEN PEPPER AND SESAME SEEDS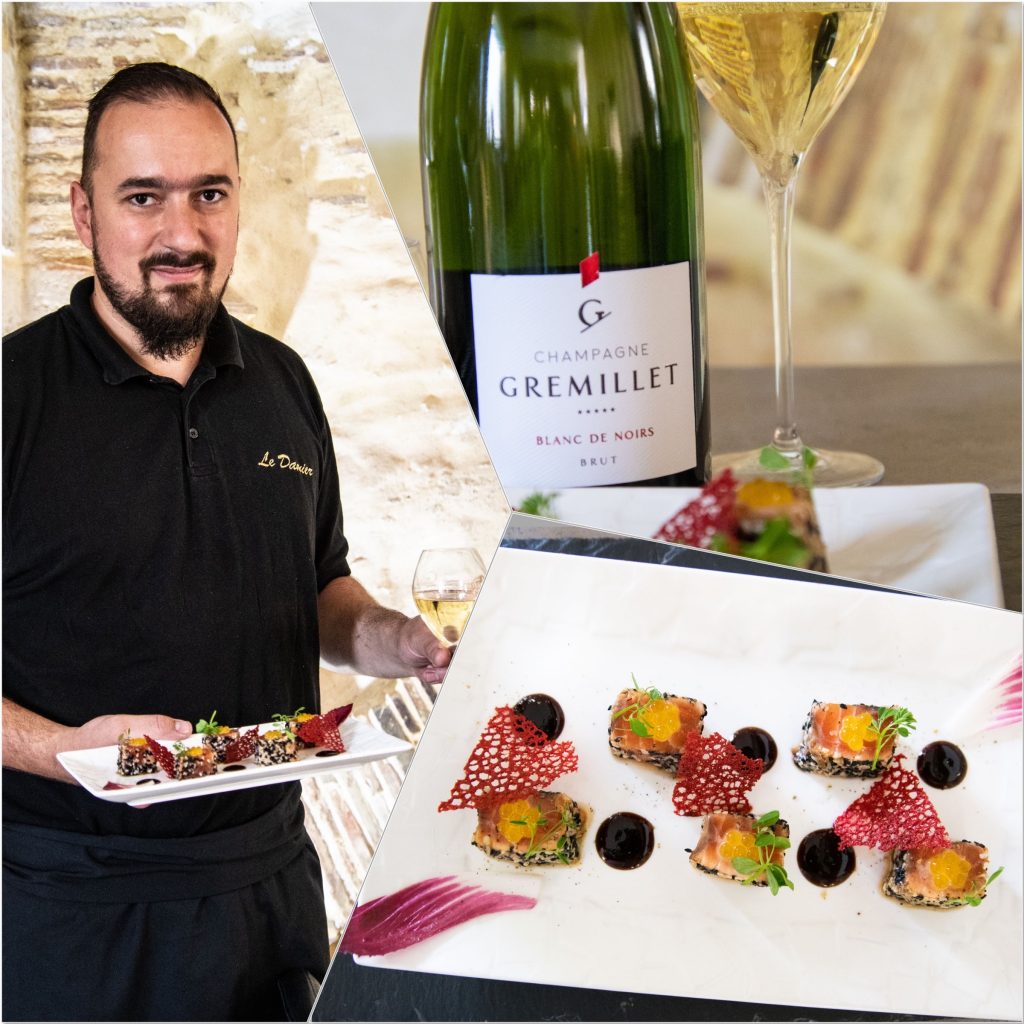 Establishment:
Restaurant le Damier
More information about the establishment:
https://restaurant-ledamier-troyes.fr/
INGREDIENTS (for 4 people)
-400g of fresh salmon (the heart of the fillet)
-40g white sesame seeds
-40g black sesame seeds
-sesame oil
-Sichuan green pepper
For the marinade :
-5cl sesame oil
-5cl ginger vinegar
-5cl of soy sauce
-5cl oyster sauce
-5 cl nuoc nam fish sauce
-2 limes
Cut the salmon into 4 rectangular strips of 3cm x 3cm and roll them in the sesame seeds.
Pan-sear the salmon strips on each side for 5 seconds in a large pan, with sesame oil, or on a plancha.
Set aside the heart of the raw salmon.
Mix all the ingredients for the marinade with the zest and juice of the limes.
Gently place the salmon in this marinade and chill for at least 12h.
Presentation :
Cut the strips of salmon into 5 or 6 pieces and arrange them harmoniously in a plate, lightly season with the marinade and garnish with ground Sichuan green pepper and lemon caviar or simply lime slices.
Enjoy with a good bottle of Gremillet blanc de noir champagne