WILD BASS AND LANGOUSTINES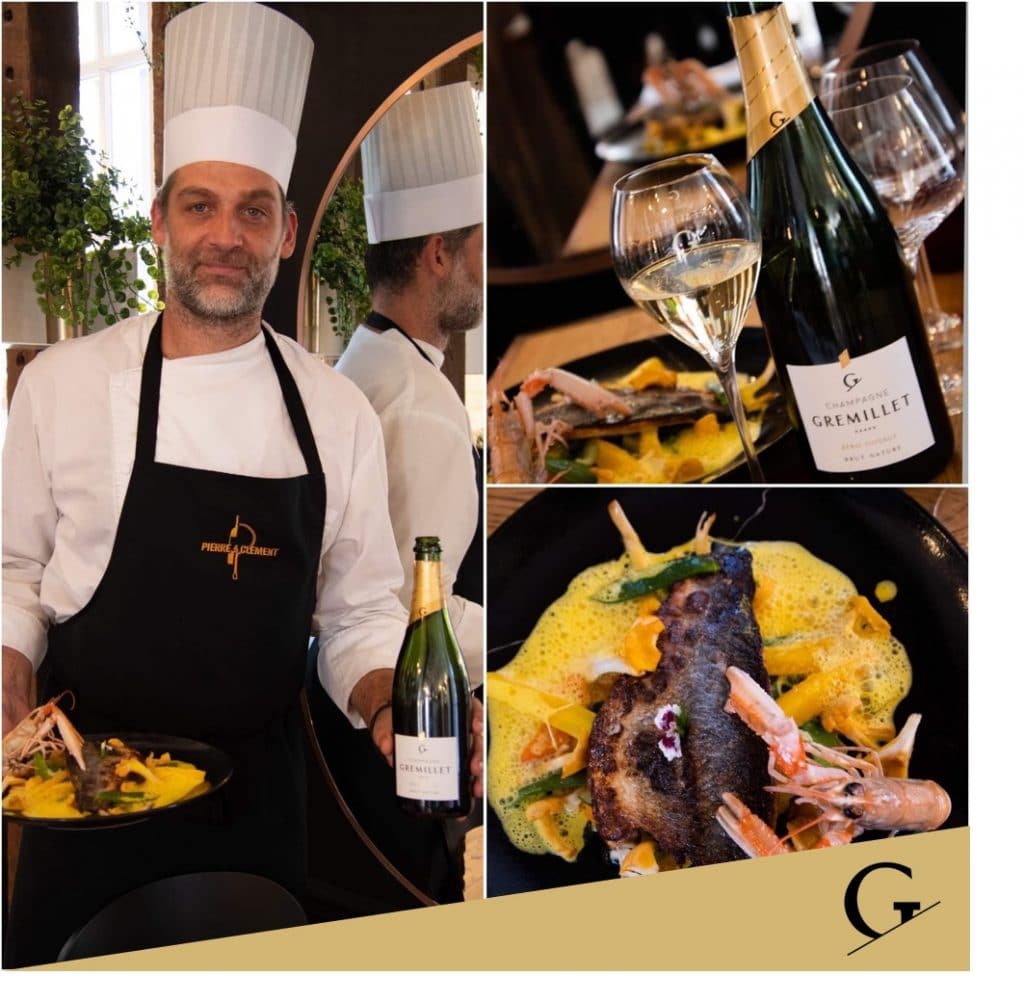 Establishment:
Chez Pierre et Clément
More information about the establishment:
https://www.pierreetclement.fr/
INGREDIENTS (for 4)
2 wild bass 400/500 grams
4 langoustines
salt
Espelette pepper
kaffir lime
Mixed fried vegetables
100g organic carrots
100g Nice courgettes
100g yellow courgettes
100g mange-tout peas
100g turnip
salt
Espelette pepper
a half sprig of fresh coriander
Saffron emulsion
1g of  Aube saffron pistils
fish stock
liquid cream
salt
Espelette pepper
Fillet the bass and make fish stock with the trimmings.
Chop the vegetables and boil them until firm.
Infuse the fish stock with the Aube saffron pistils then add the emulsified cream before serving.
Season the bass with salt and Espelette pepper. Then fry it.
Add olive oil and kaffir lime before serving.
Fry the mixed vegetables.
Arrange on a serving plate