AVOCADO AND SMOKED SALMON AUMONIERE WITH CHIVE CREAM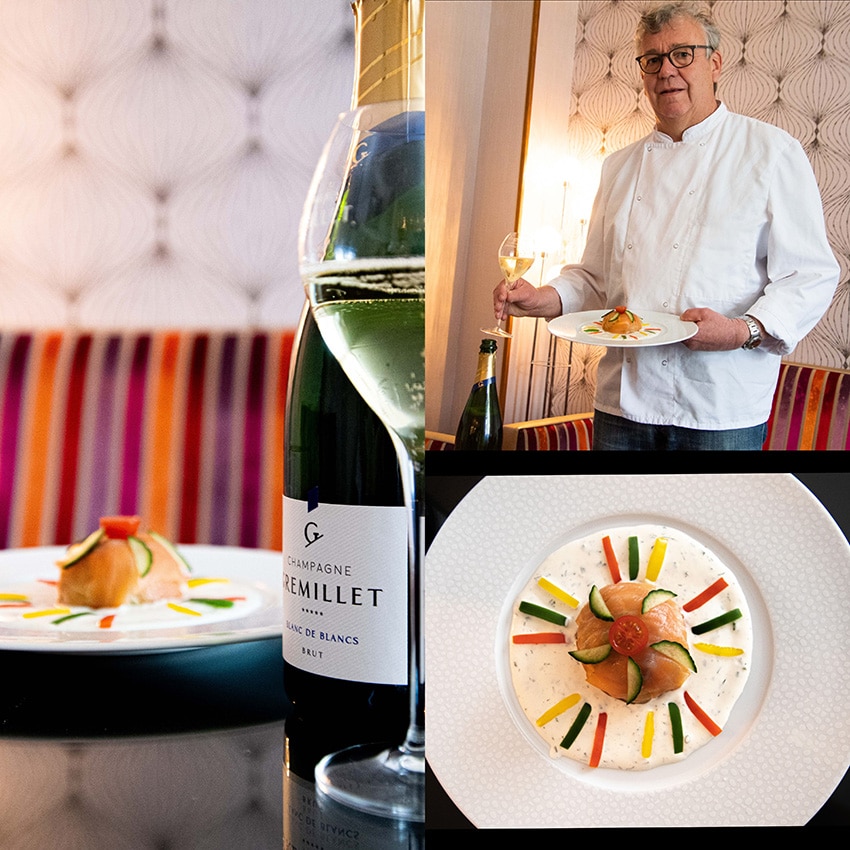 Establishment:
Restaurant le Magny
More information about the establishment:
https://www.hotel-lemagny.com/fr/
Recipe for 4 people
Ingredients :
2 ripe avocados
1 firm apple
Juice of 1 lemon
4 nice slices of smoked salmon
20cl single cream
12 snow peas
6 cherry tomatoes
3 bunches of redcurrants
Freshly-ground salt and pepper
Dice the avocados and the apple. Add the juice from half a lemon and 5cl of single cream to bind the mixture.
Prepare the chive sauce with the rest of the cream, the juice from the other half of the lemon and the finely chopped chives. Season with the salt and
Blanch the snow peas, cool them down and cut at an angle.
Cut the cherry tomatoes in two.
Presentation
Put the avocado and apple mixture on 4 plates
Cover with a slice of smoked salmon
Pour the chive cream around the aumonieres
Decorate the plate with the snow peas and cherry tomatoes.
Cut the redcurrants in half and arrange them around each aumoniere.