MEET NIKLAS VIDERUD – SWEDEN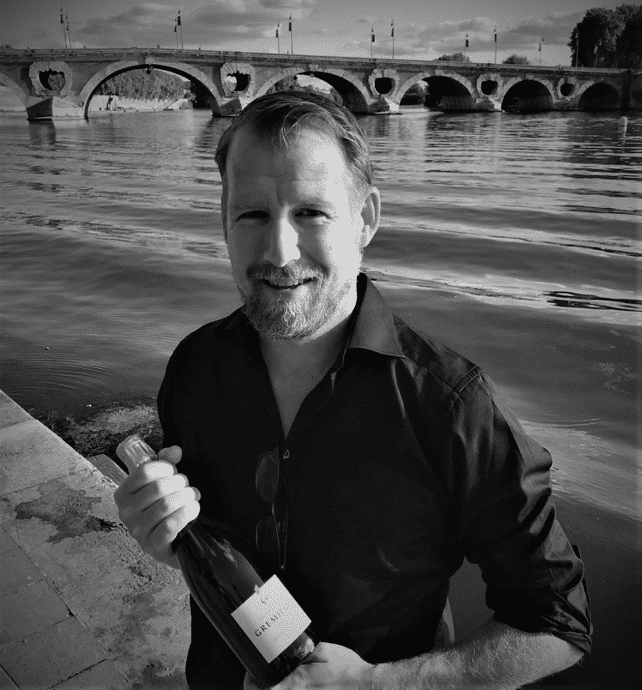 THE VIKING CHEF!
Niklas is importing Champagne Gremillet in Sweden to sell it to the Systembolaget, the state monopoly.
Former chef in some of most distinguish Stockholm restaurants, he's an enthusiastic & entretaining man.
He told us about Swedish culture and what «lagom » means.
What's your background ? How did you get in the wine industry ?
Started as a chef and cooked for some 15 years ending up at one of the best restaurants in Sweden at that timing. Moved on to be a sales rep at a wine distributor for the HORECA-sector, 2017 starting up my own business with my colleague – Urban Wines.
What has been the most memorable wine you tasted ?
To me the surrounding atmosphere and friends is more important than the actual wine to be really honest. Anyhow to mention one memorable wine it will be when I had a glass of Sercial Madeira vintage 1895 in Funchal/Madeira with my loved one, next to the ocean with some great food and a smashing sun set. The year was 2005, the producer of the bottle ? Sorry don't remember…
What is your favourite Champagne Gremillet cuvée?
I am impressed of the style and quality over all but the organic Gremillet Cuvée Prestige would be my first choice.
Which Swedish dish would you pair it with ?
A nice butter fried sour dough bread topped with loads of bleak roe from the north of the Baltic sea, some sour cream and a slice of lemon. Easy and damn nice matching for this cuvée.
In 3 words, how would you describe your countrymen/women ?
Reliable, shy & on time (the mid part does not describe me very well…)
In 3 words how would you describe the French ?
Straight on, passionate & not on time.