TARTAR OF RAZOR SHELLS, PINK CABBAGE AND ROSE WATER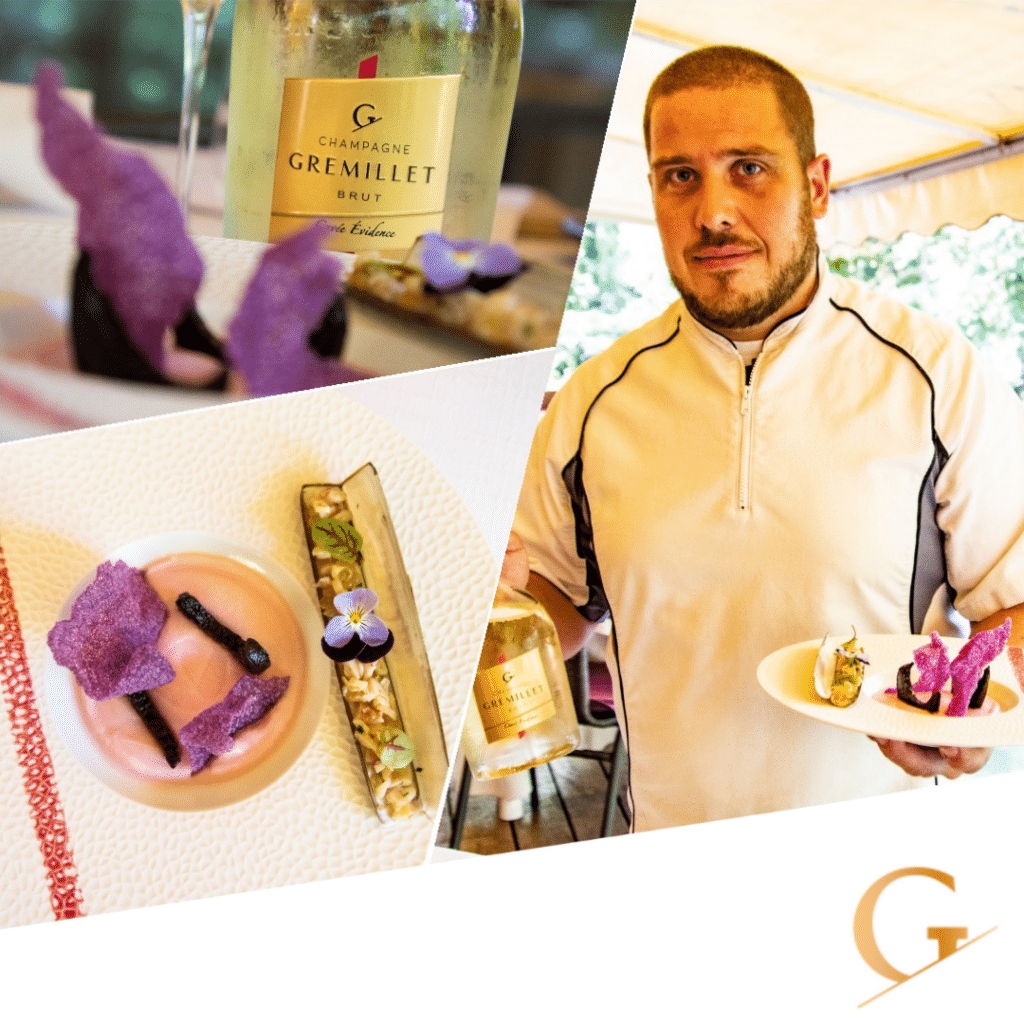 Establishment:
Auberge de Sainte Maure
More information about the establishment:
http://auberge-saintemaure.ovh/
Ingredients ( for 4 )
1 cauliflower
4 beetroots
200g of rose water
60g of red cabbage juice
60g of tapioca flour
80g of razor shells
Razor shells cooked in white wine
The razor shells are soaked for 2 hours in very salty water to release impurities.
Cook two onions and parsley in olive oil, add the razor shells, stir and deglaze with white wine.
Cover  and cook for 4 minutes.
Pink cauliflower puree.
Cut a cauliflower and put the tips to one side. Cook in milk and water which is cold to begin. Then blend while adding the rose water. Season.
Red cabbage crisps
Heat the red cabbage juice with the flour until it thickens. Spread on greaseproof paper and cook in a steam oven for 3 minutes at 100°. Dry for one whole day and fry at 180°.
Moon-shaped pink beetroot
Cut the beetroot into fine, moon-shaped slices with a pastry cutter. Place them in a pot, add the rose liqueur and steep for 24 hours.
Serving
Arrange the tips of the cauliflower at the bottom of the plate then the puree and the beetroot moons. Finish by placing the red cabbage crisps and the razor shells.