PIETER VAN SCHALKWIJK- NETHERLANDS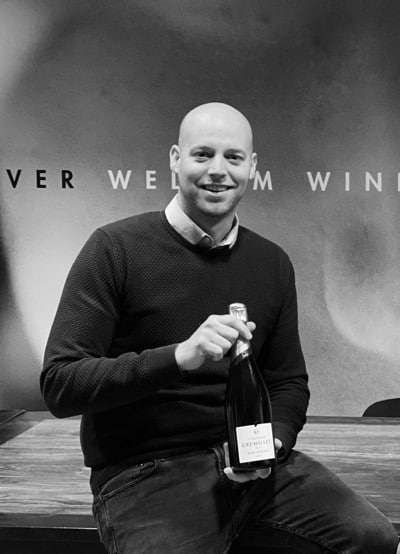 Meet Pieter from Weldam Wines. A sports fan, football player & wine passionate. He tells us why Champagne Gremillet is « lekker »!
What's your background ? How did you get in the wine industry ?
Actually my dream was to be a sport journalist. But when they reject me on the university I decide to work one year and try it again. That never happened and in 2011 I started at Weldam Wines as a logistic employee where my love for wine began! 2 years later I started in sales and that's what I am still doing with passion.
What has been the most memorable wine you tasted ?
In terms of quality Clos Mogador Priorat 2010 in magnum. Iconic wine with such an intense nose and taste!
In terms of exclusivity Grand Listrac 1975 in jeroboam. The wine was made by a coop, but that vintage received better scores that time than all the big names from the area. Because of that 'victory' the coop decide to bottle bigger bottles and open them on special moments. So it was a privilege to taste one during my visit to the Medoc.
What is your favourite Champagne Gremillet cuvée?
My favourite Champagne is Gremillet Blanc de Noirs. Probably because I didn't taste the Clos Rocher yet.
Which dutch dish would you pair it with ?
Mussels 'au gratin' with old Dutch cheese
In 3 words, how would you describe your countrymen/women ?
Straight, traders and stingy J
In 3 words how would you describe the French ?
Chauvinistic, passionate, gastronomic
A typical  word you can teach us in [national language or local slang if English]
'Lekker'. You can use it in a lot of different ways, but you use it when you like something or in case of food or drinks when it is tasty. A word which we use much in The Netherlands.
For example: The Champagne is lekker or This music is lekker.