NIELS SCHEERDER – NETHERLANDS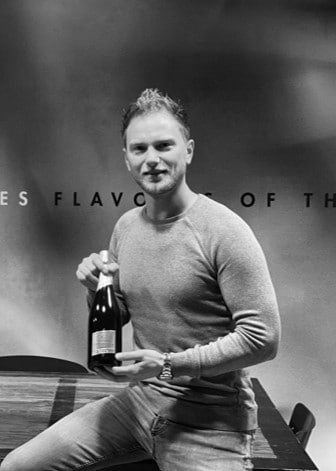 Meet Niels from Weldam Wines. He distributes fine wines to restaurants around the Netherlands. He tells us about that time he tasted a 1985 Cos d'Estournel, his birth year
What's your background ? How did you get in the wine industry ?
When I still worked in the Dutch army I had the change to work for 1 day in my uncle's company to help him. This was my first experience with wine. And I liked it very much. Especially the tasting J. After 1 year (in 2011) I  was given the opportunity to take over the company.
What has been the most memorable wine you tasted ?
I believe I was 24 years old. My father had a bottle of Château Cos d'Estournel 1985 (my year of birth). Until now I have not tasted a better wine that surpass this one.
What is your favourite Champagne Gremillet cuvée?
Gremillet Champagne Blanc de Noirs
Which dutch dish would you pair it with ?
A nice filet of zander (a local fresh water fish) with a buttersauce and grilled asparagus.
In 3 words, how would you describe your countrymen/women ?
Hard worker, traveller/explorer,  straight
In 3 words how would you describe the French ?
Straight , passionate, France is the best 🙂
A typical  word you can teach us in [national language or local slang if English]
Lekker! We use this word in many sentence. In English: yummy, nice, tasty, delicious, enticing