MEET BERNARDINO TORRONE – ITALY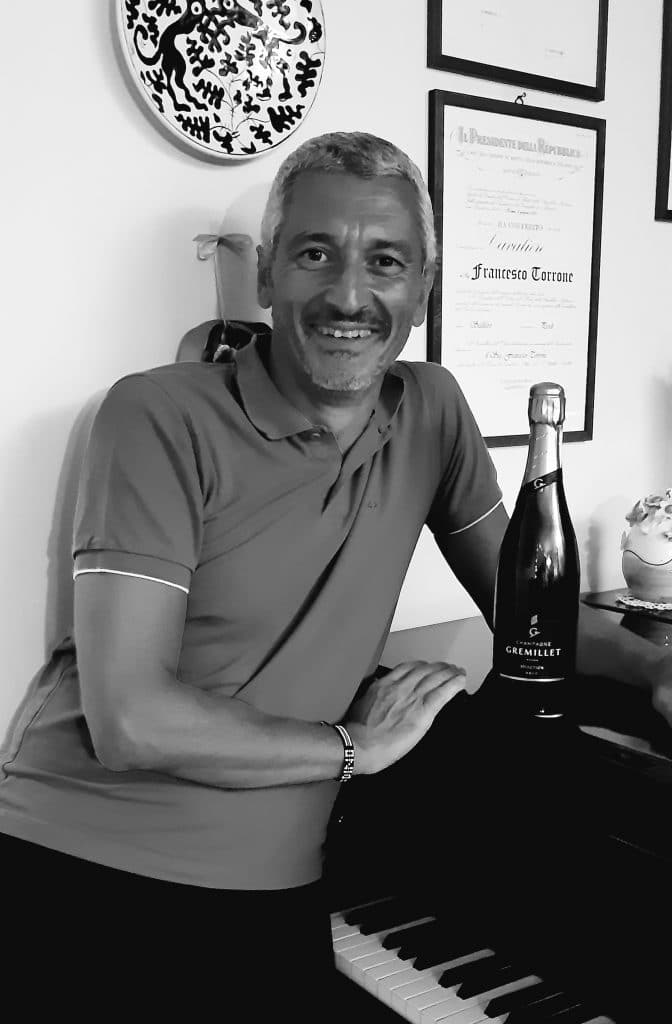 CIAO MARATHON MAN!
Berardino Torrone A.K.A « Dino » is the sales director in Italy for IL BORRO Wines and a few other very prestigious italian domaines.
He is the most passionate, fast-thinking & friendly italian around. He also runs marathons regularly. So he will outrun you, no matter what…
He's explaining us the specific word Italians have for «  opening a few bottles of wine in the company of friends in an atmosphere of joy and conviviality». Magnifico!
What's your background ? How did you get in the wine industry ?
I have lived in the world of wine since 1997, before working in the commercial sector I worked in the cellar as an operations manager, now I am the Italian Sales Director of an important Tuscan winery that has the honor of distributing Gremillet Champagne throughout the country
What has been the most memorable wine you tasted ?
  A few years ago I was lucky enough to drink Domaine de la Romanée-Conti La Tâche Grand cru Monopole 1973, it was an experience that I would define as heavenly but the bottle that I remember with greatest pleasure was the first wine drunk with the woman who would later be become my wife, a Chianti Classico in 375 ml bottles … the charm of simple things …
What is your favourite Champagne Gremillet cuvée?
I love Champagne Blanc de Noirs therefore, without a doubt, Gremillet Millesimè 2011
Which [national dish] would you pair it with ?
I would say that an optimal combination could be with the classic Florentine steak … the acidity of the Champagne that cleans the mouth from the fat of the meat … invites to drink and eat again
In 3 words, how would you describe your countrymen/women ?
passionate, noisy, generous
In 3 words how would you describe the French ?
relaxed, sophisticated, friendly
A typical  word you can teach us in [national language or local slang if English]
"Sbocciare" comes from "boccia" bottle in slang, basically means opening a few bottles of wine in the company of friends in an atmosphere of joy and conviviality.